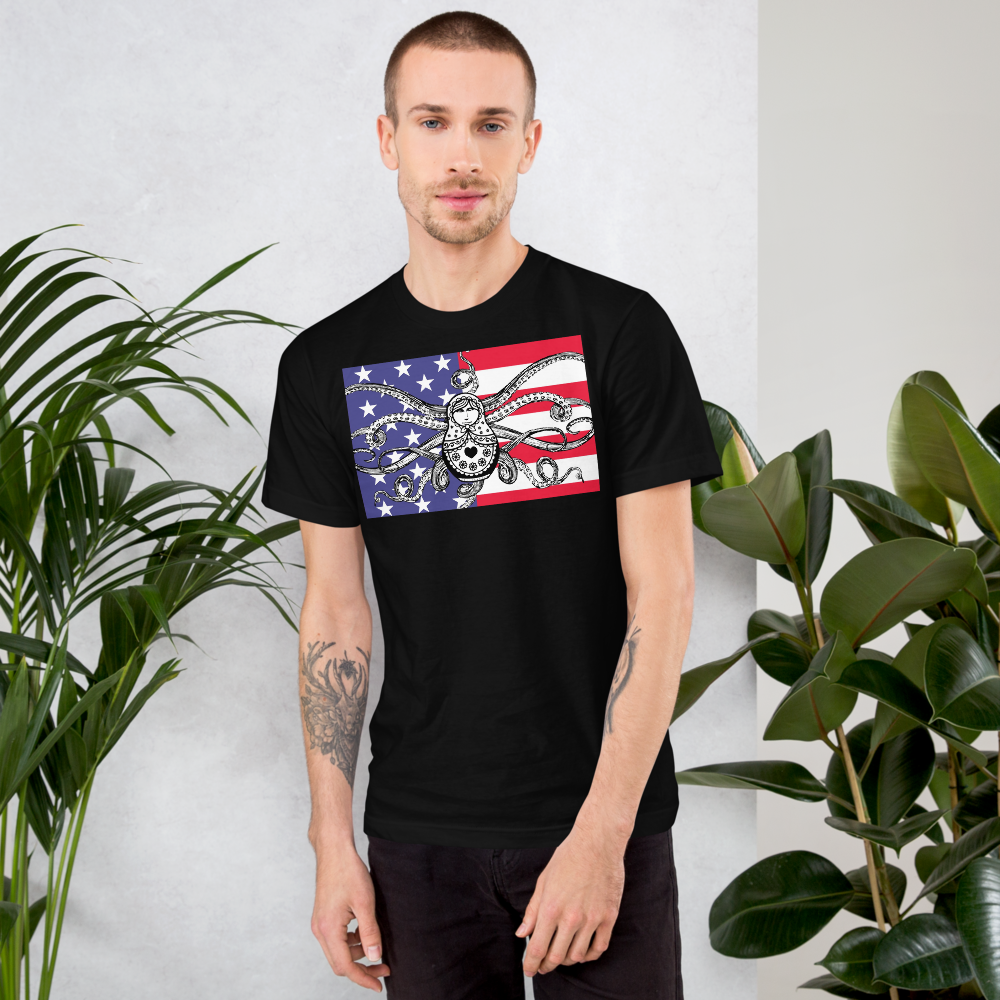 US Flag & Tentacles
Any attempt at irony will lead to more attacks. It's easy to see why : the ones whose mind is bent to the conspiration theory mode are usually too limited or addled to think rationally.
They desperately want, need to believe, but the only way their minds can make sense of things is by dreaming up micro-connections between unrelated events.
Those evil entities who seek to control those weak minds know this very well, and will twist any attempt at irony into instant condemnation.
US Tentacles - The Dezinformatsiya Affair Chapter 4 Cover Art

Important notice!
To avoid any confusion, we'd like to make it clear that all prices are in USD.
We are now working towards a solution to give you the prices in your own currency.