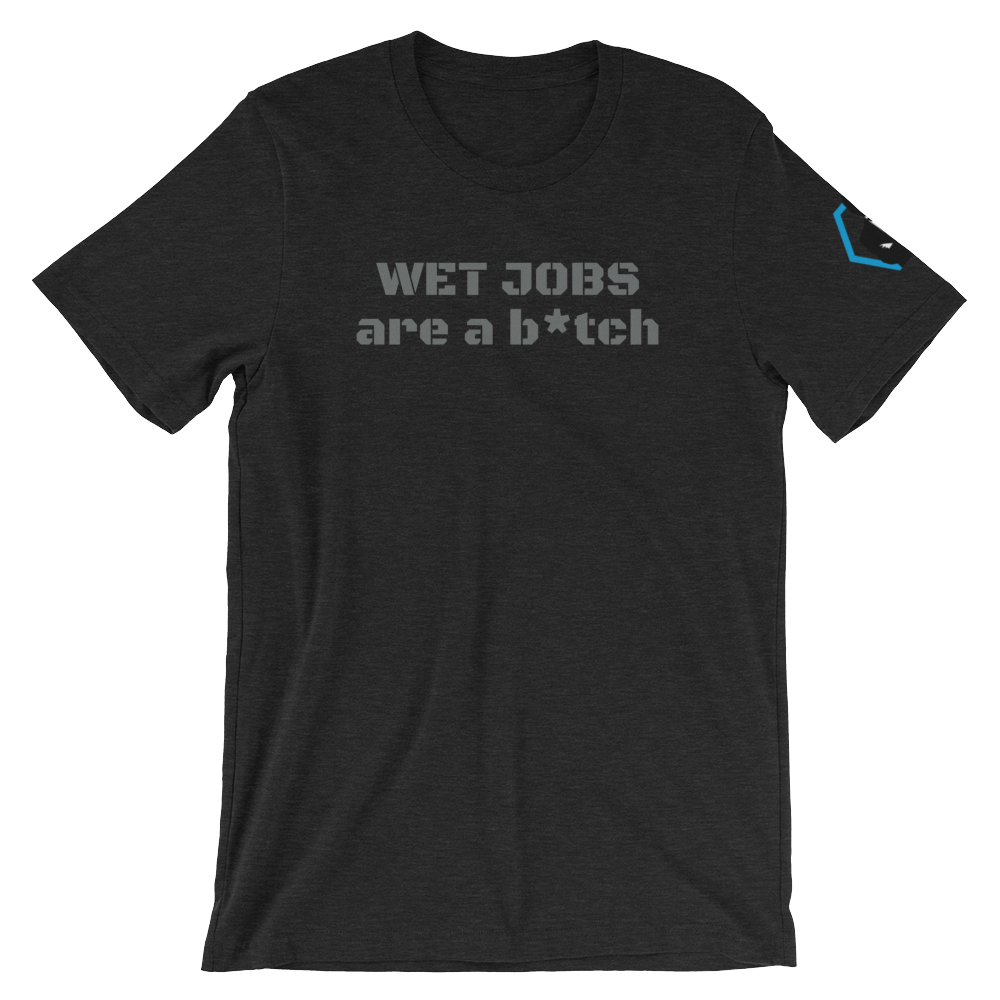 Wet Jobs are
"Wet Jobs are a b*tch" text in grey on black with a left sleeve Super Spy Me logo.
Important notice!
To avoid any confusion, we'd like to make it clear that all prices are in USD.
We are now working towards a solution to give you the prices in your own currency.