"Hidden In Plain Sight" Coffee Mug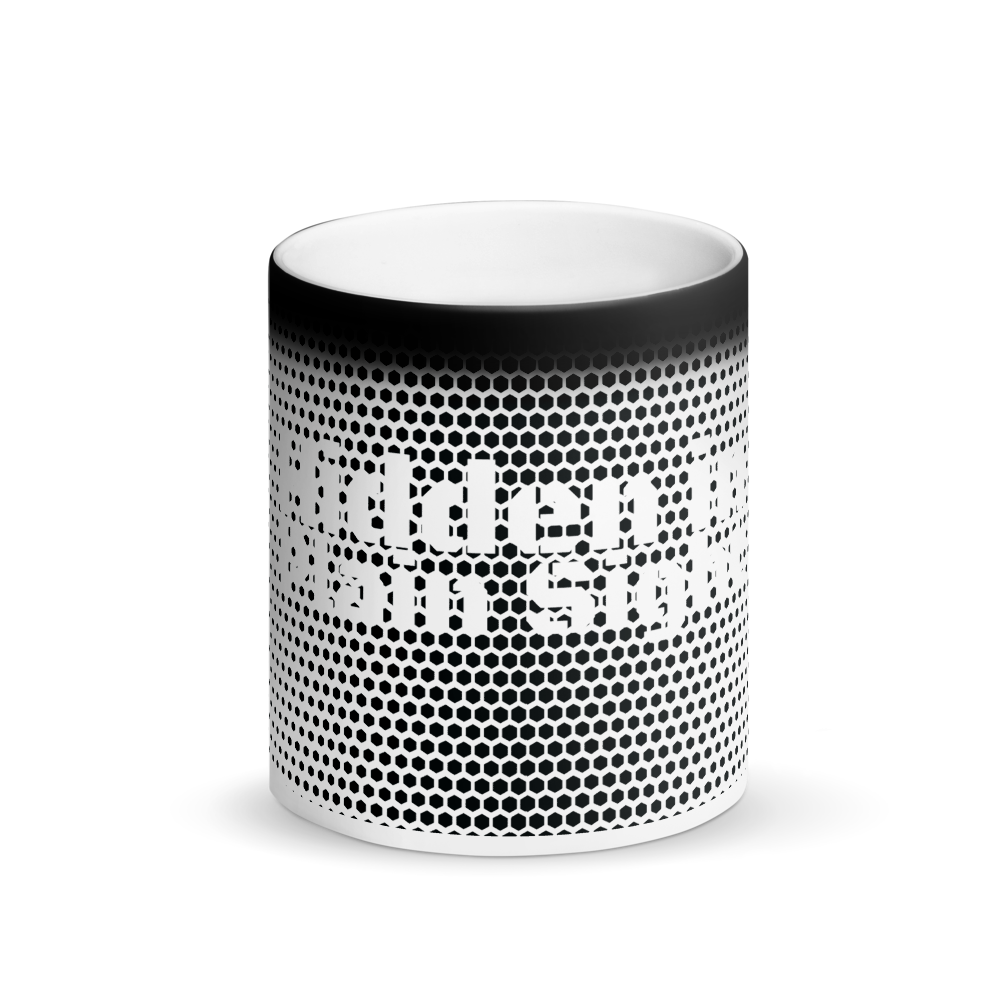 "Hidden In Plain Sight" Coffee Mug
This mug has a black matte finish when it's empty, but when it comes into contact with a hot beverage, the mug reveals "Hidden in Plain Sight".
Ceramic

Black matte finish when cold

Reveals the print when exposed to hot liquids

Dimensions: height - 3.85" (9.8 cm), diameter - 3.35" (8.5 cm)
Important notice!
To avoid any confusion, we'd like to make it clear that all prices are in USD.
We are now working towards a solution to give you the prices in your own currency.
You shouldn't put mugs in a microwave or dishwasher since it can damage the coating.
Some Mug shots (yeah I know couldn't resist the pun)